ifl_mobi_level1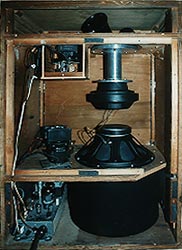 Vintage Instrument Repair. We're experts at the repair of vintage instruments, including many brands that have gone out of business are no longer supported.
Restoration. Let CAE Sound refurbish and restore your beloved vintage instrument to be as good as–or better than–new. We have decades of experience with a wide range of gear including many products that are no longer supported or were built by manufacturers that have since gone out of business.
Speaker Reconing and Repair. Your vintage speakers were built to higher standards than many products today. Don't send your worn-out speakers to the landfill. CAE Sound's speaker reconing and repair service will make them sound brand new.
Warranty Services. The expert technicians at CAE Sound are fully certified to provide factory authorized warranty service for electronic musical instruments and equipment from a wide range of manufacturers.
Pro Audio New & Used
Extensive Parts Inventory – Largest on the West Coast
Custom Fabrication
Browse and place orders on our